ARS LONGA TRAVEL
We're Eastern Europe & Balkan travel specialists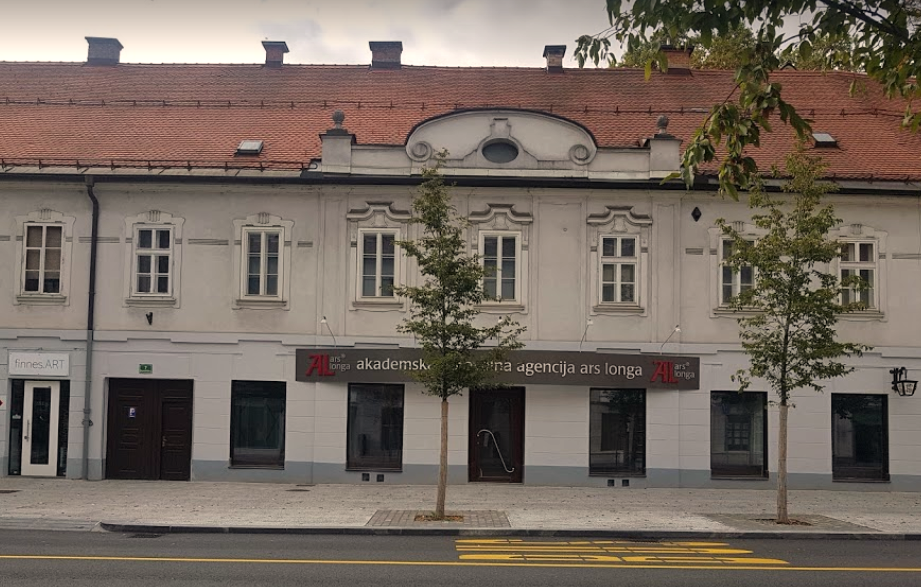 Ars longa travel is a brand of the Ars longa d.o.o. set up in 1991 that organizes group and individual trips to 5 continents.
The idea of Ars longa travel was born in 2004. Our office is located in the center of the colorful city of Ljubljana, Slovenia. We organize day trips departing from Ljubljana as well as group or custom trips through Slovenia, Croatia, Bosnia, Serbia, Montenegro, Albania, Macedonia, Bulgaria, Romania, Hungary, Italy and Austria. We design group trips, individual adventure trips, for groups or for enjoyment with family or friends.
On our website you will find suggestions for travel packages for the destinations in which we specialize, itineraries, routes, combined with some of the Adriatic islands and a wide range of activities and excursions to experience the grandeur of the nature of the region. We also organize your flights and transport from the airport to your accommodation. Our experience and passion for each of the destinations motivates us to work with a dedicated customer service. Therefore, each itinerary can be personalized.
Why travel with us?
ADVISORY OF OUR EXPERTS
We are experts from Eastern Europe and the Balkans with a great English-speaking team. We have extensive experience in the market, which allows us to detect the needs of our customers easily and give solutions quickly. Being located in Slovenia and living here allows us to propose trips outside the usual routes that you will not be able to find anywhere else.

A QUALITY MONITORING OF OUR PRODUCTS
We visit the accommodations and test all our services on a regular basis to ensure the highest quality. We discover new paradisiacal corners to share with our clients and ensure unique experiences and personalized service.

24 HOUR CALL ANSWERING SERVICE AT ANY MOMENT OF THE TRIP

Advice and assistance 7 days a week at any time of your trip via phone or email, as well as customer service in our Slovenian office.

PROFESSIONALS AND CERTIFIED SPECIALISTS

We are a group of tourism professionals specialized in the destinations with official tour guides, we advise from the first contact via telephone and / or email or directly at our office in Ljubljana. We create tailor-made itineraries, suggest places and activities according to your wishes, reserve flight dates without commitment of payment or charge for advanced reservations and send the proposal adapted to your economic situation in 48-72 hours. You can make your decision when you are satisfied with the budget and are sure that you want to be our client.
We are familiar with the route you have to take to reach your destination from Spain or Latin America, which is why we strive to find the best rate and offer for flights to the region.

OUR ADVISORY SERVICE INCLUDES:

• Customer service: in English, Spanish, French, Italian, German, Slovenian & Croatian
• Recommendations of places to visit
• Information material and maps
• Flight reservations
• Accommodations of all types
• Combined trips between different destinations
• Exclusive services in case of individual trips or for groups

FROM THE MOMENT OF THE RESERVATION, WE GUARANTEE:

EFFECTIVE MONITORING OF YOUR TRAVEL ADVISOR, who will be in constant contact with you to monitor the trip you are going to make and in the event of any change in flight schedules, airport taxes, etc.

THE BEST OFFER REGARDING THE QUALITY TO PRICE RATIO of the market, to maintain privileged agreements with destination airlines, accommodations and visitors.

Our Guarantees:

A brand approved by IATA (International Air Transport Association) for the distribution and issuance of international air tickets.

Association of Travel Agencies of Slovenia and the International Tourism Association, we also have all the licenses of the Chamber of Commerce.